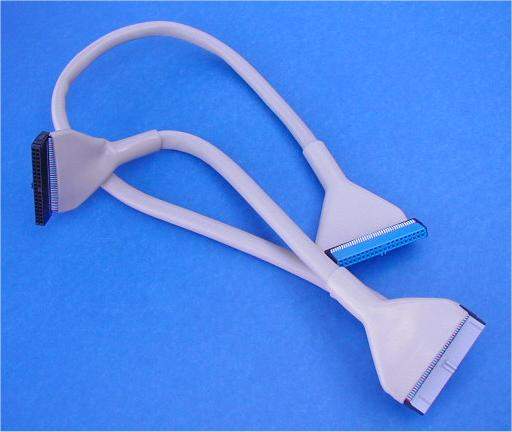 Specifically Designed for the ULTRA Drives
This cable is the Newest in the Ultra Series of Cables
Includes the following Features.

Twisted Pair Wiring

80 Conductor Wiring

Rubber Encased round Cables

Works with Ultra 66/ATA IDE and 100/ATA IDE.
This is a very high end Cable designed for High Speed Ultra DMA IDE Hard Drives.
Excellent Cable with Professional Connectors.
Connector Spacing
Blue------------Gray----Black
0"-------------23"-----35"