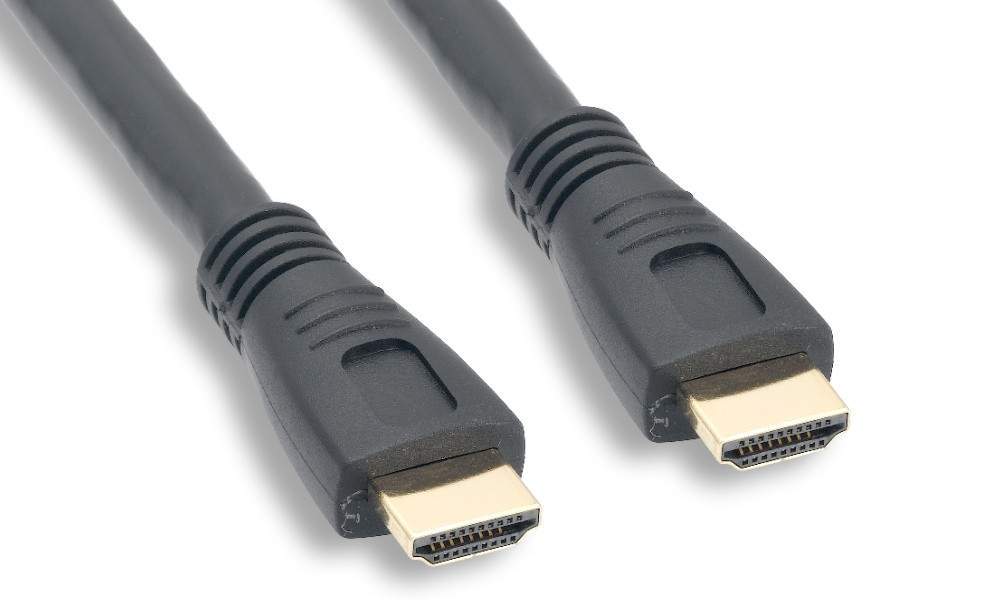 Premium HDMI - HDMI Cable 15 Meter Long 24 AWG.
Gold Plated Contacts.
Solid Copper Conductors. With Premium Sheilding.
50t Long HDMI-HDMI Cable Black
24 Gauge Wire Premium UL Listed Wire
Lead Free Compliant Material
Premium Quality UL Listed Cable.
Version 1.4 Compliant.
3d Compatible.
HEC Compliant.
CL3-Fire Rated for in wall use.
Standard HDMI 19 pin Connection Gold plated
Supports Supports 2k, 4k resolutions.
3D Support, 4K Support Audio Return Channel, Content Type Support, Additional Color Spaces.
Dolby True HD and DTS-HD Master Audio Bit stream Capable.
Fully supports HDMI Ethernet Channel and HDMI 3D features.
Compatible with all Versions of HDMI, backwards-compatible with older HDMI devices.
Compatibility: Blu-ray, DVD Player, XBOX 360, PS3, HDTV, LED/LCD TV, Plasma TV, Home Theater, HD Cable, HD Satellite, DVRs, computers and more.
UL & CSA listed.