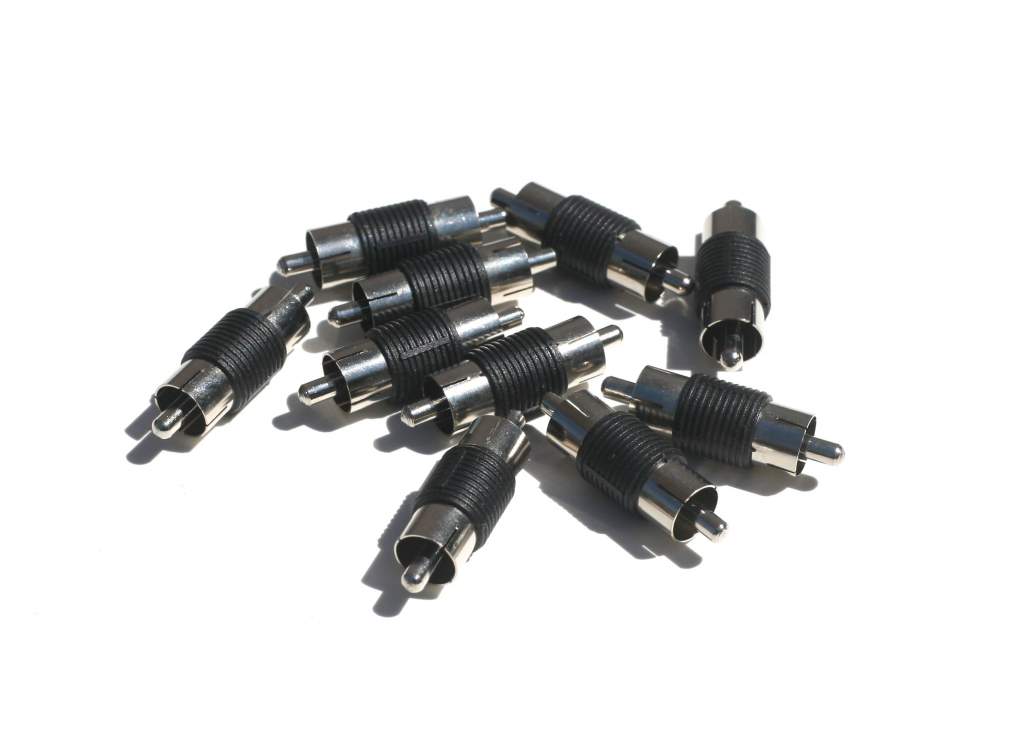 RCA Male to RCA Male Adapter
Used to convert a Female End to Male.
RCA Plug to RCA Plug Great for All Audio and Video applications
Including Component Video and Audio. RCA Chrome Plated
Adapter will join two RCA female Cables together for extended length.
Sometimes Called a RCA M-M Coupler.