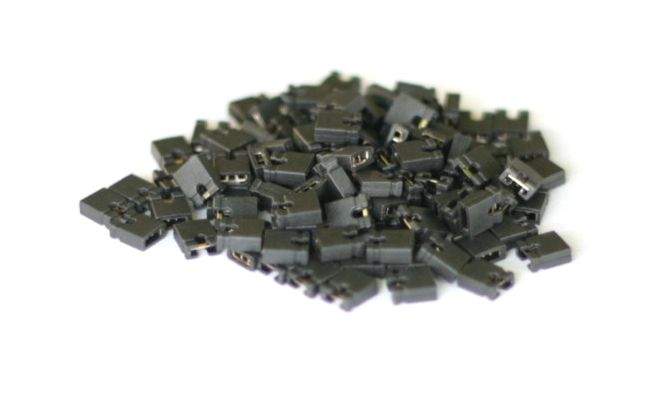 2.54mm jumpers 100 Pack
Used on a large amount of motherboards, controller cards, I/O boards, Video Boards. Also Used on 5.25 Drives Like CDROM and DVD and Very Old MFM, ESDI and IDE Drive of 5.25 1/2 Height Style.
These are by far the most common Jumpers for PC Computers and where used first on the IBM AT Computers. To set various options. These jumpers essential short together two pins. Either turning on or off an option.