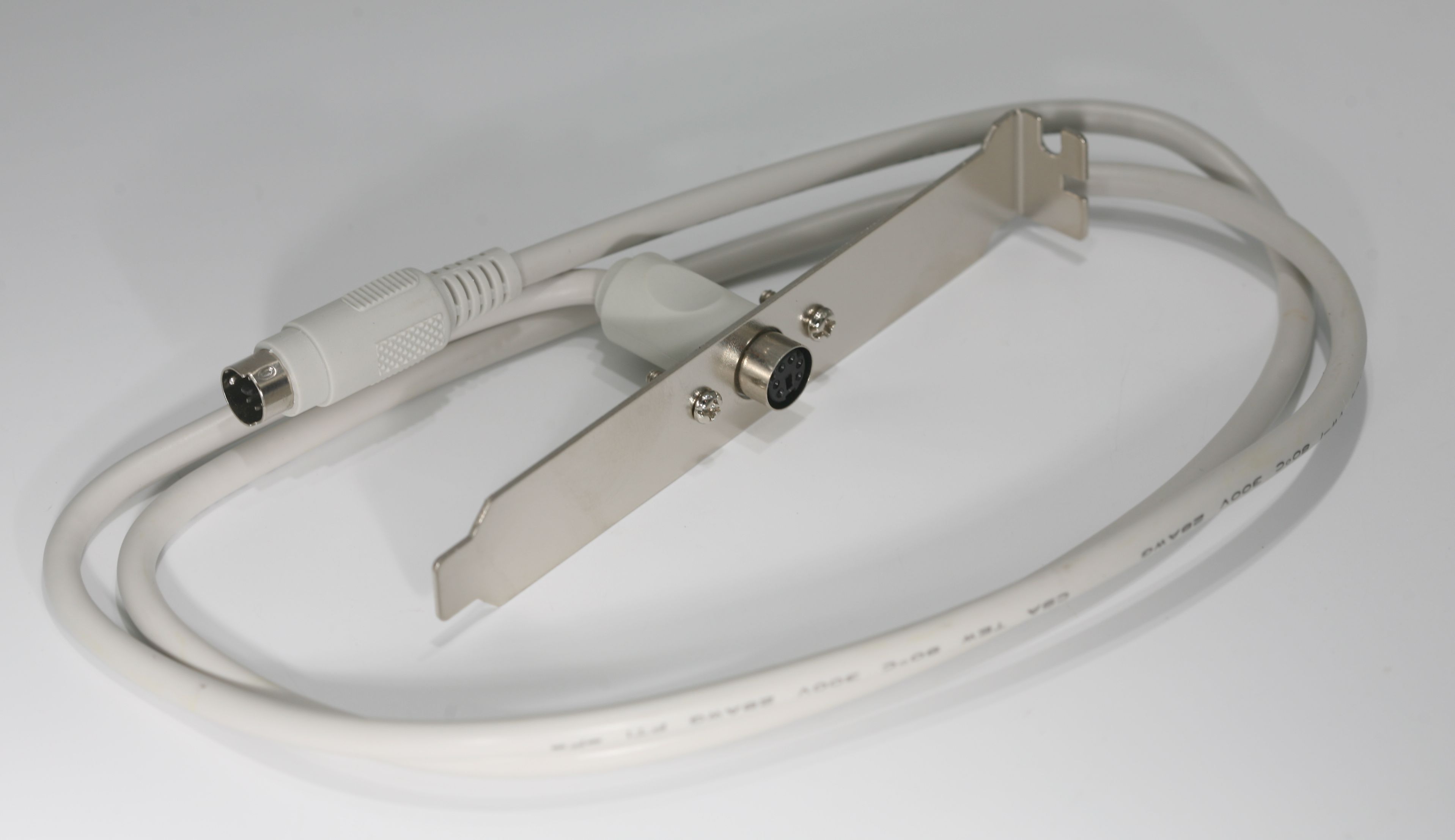 PS/2 3FT Extension Cable on Back Plane Bracket.
Can easily be removed from bracket to mount on Bulkhead.
Excellent Cable for Game Systems, Kioskis, Industrial Applications or anywhere you want to make a remote PS/2 MiniDin6 Port for Either Keyboards or Mice.
A PCCABLES.COM Exclusive.
MiniDin6-Male on End of 3FT Cable.
MiniDin6-Female Port on Bracket.