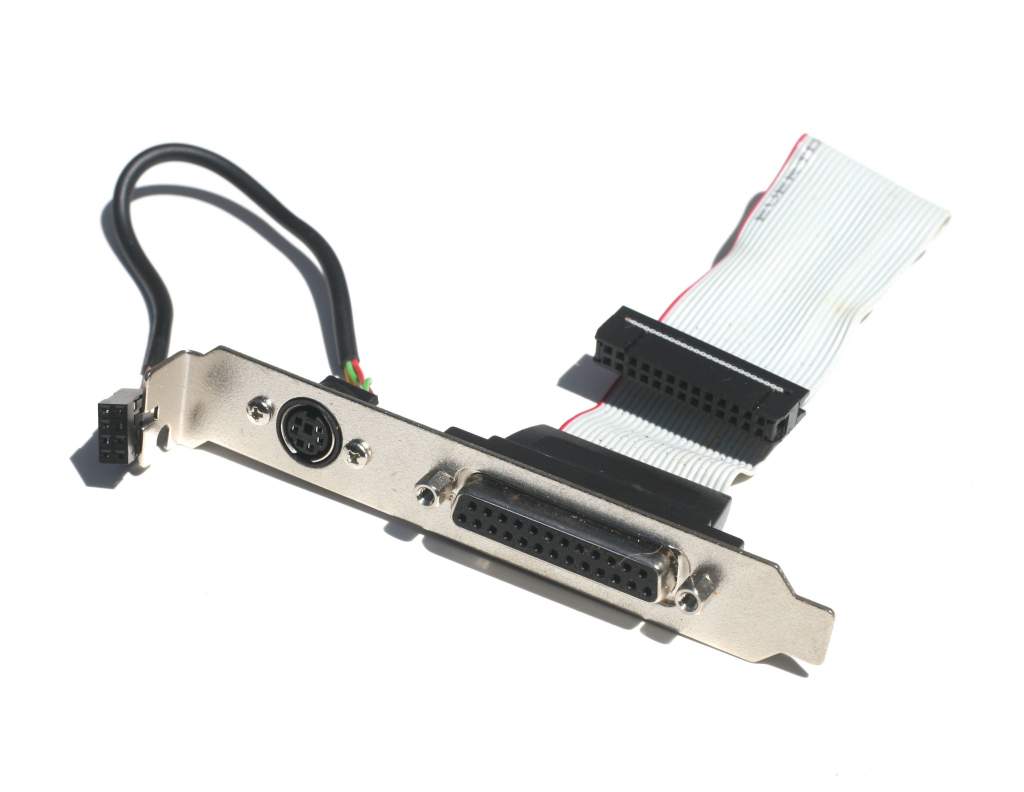 Combination PS/2 Port and Parallel Port on a Bracket
DB25 Parallel Port to IDC-26 Header. (6 Inch)
PS/2 Port MiniDin6 to 2x4 Header. (6 Inch)
This Bracket was used on Lots of Older Motherboards.
Before the PS/2 Port was Added to the Motherboards.
These are new But Old Stock from Approximately 1998.
Stored in our Air Conditioned Warehouse for over 25 Years.

GENERIC Cable :
PS2_MOUSE_PORT_TO_MB_2X48_PIN
PS_2_MOUSE_PORT_TO_MB_2X48_PIN