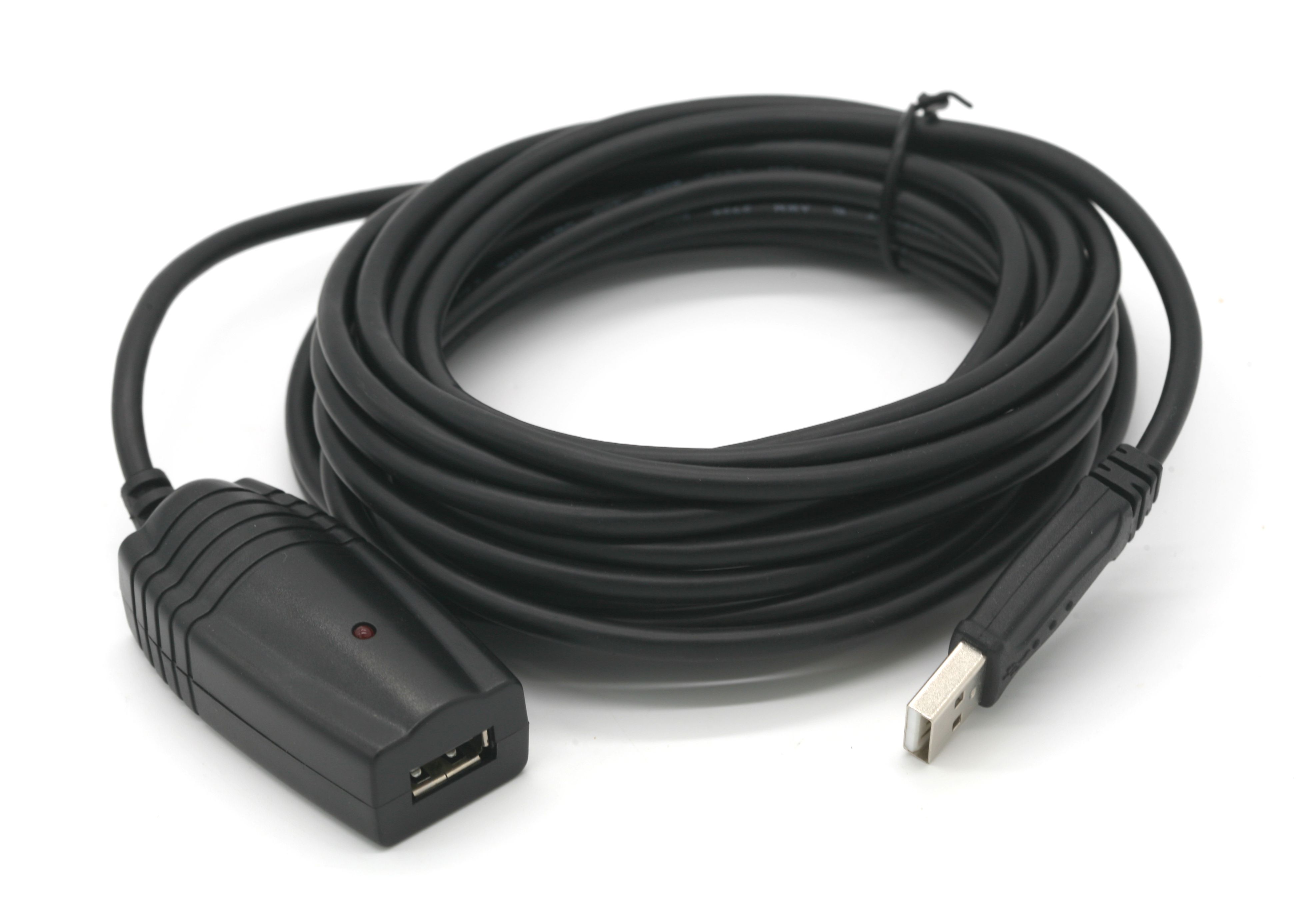 USB 2.0 Active Repeater Extension Cable 16 FT
Has Circuit in Cable to regenerate Signal and LED Light.
This cable is to extend USB to a Maxiumium Length of 80 FT
This active Extension Cable is actually and active tranparent bus powered USB Device that will buffer all upstream and downstream data flow. This buffering assures signal quality and maintains electrical and timing Specifications.
Plug & Play USB Active Repeater
Embedded ASIC chip & daisy chains up to 5 Levels
Fully compatible with USB 1.1 and 2.0 specification
FCC & CE compliant
Compatible with any USB ready
PC, iMac or Mac G3 Computers.