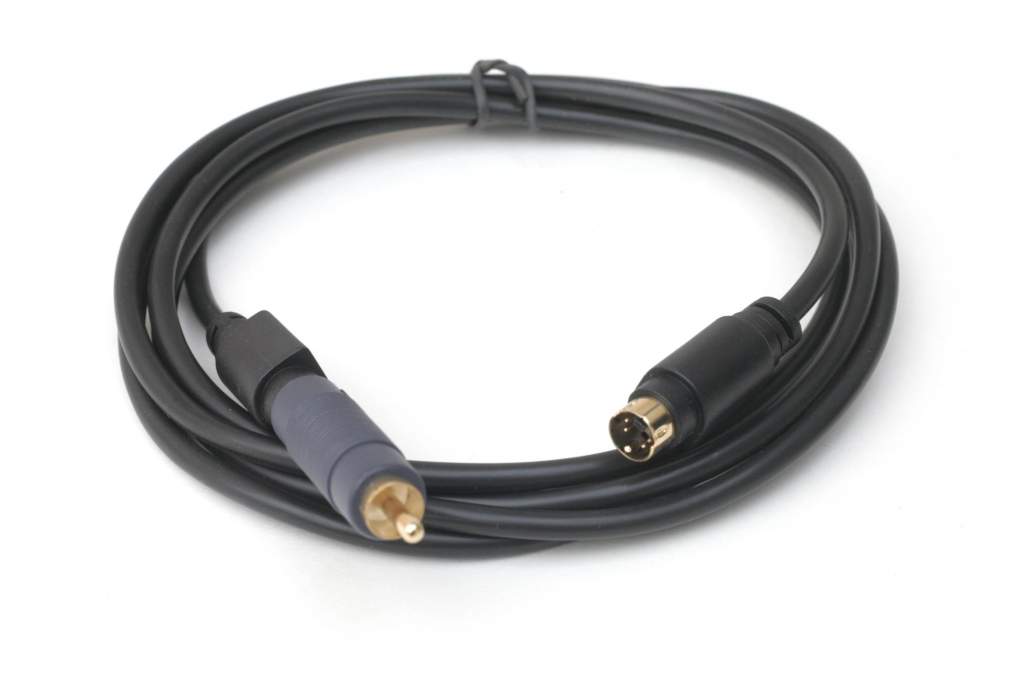 SVIDEO Mini-Din-5 Male to RCA Male.
Combines the Luminance and Chrominance.
SVIDEO Mini Din4 Male to RCA Cable.
Used to for video devices that only have a RCA Input.
Video will be stepped down to standard RCA.
Has Internal Circuit to combine Y+C Signals.
Combinations of SVIDEO M-M Cable 6ft.
And Adapter SVIDEO-F to RCA-M with Circuit.

Svideo Wiring to Dual RCA Wiring.
4 PIN MINI-DIN MALE 					RCA
Name            Description                   
GND             Ground (Y)				Gold Sheild
GND             Ground (C)				Gold Shield
Y               Intensity (Luminance)			Gold Pin
C               Color (Chrominance)			Gold Pin