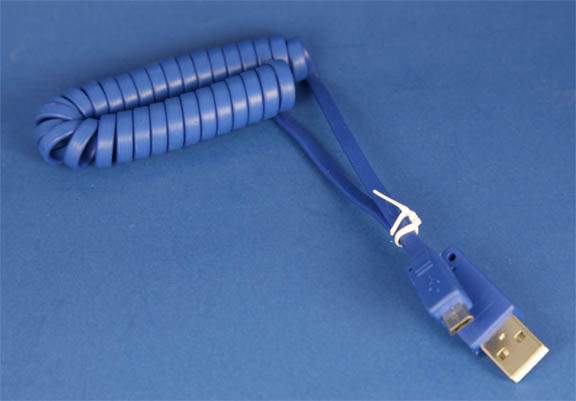 USB to Micro B Coiled Wire Blue
Great little Cable to connect Phone to Charger or Laptop to charge or transfer Data.
Has Standard Micro-USB Connector on One side and USB 2.0 Connector on the Other.
Small Coiled Profile Excellent for Travel.
Bright Blue Color easily found in the Bag.
Compatible Part Number:CL-CAB20110