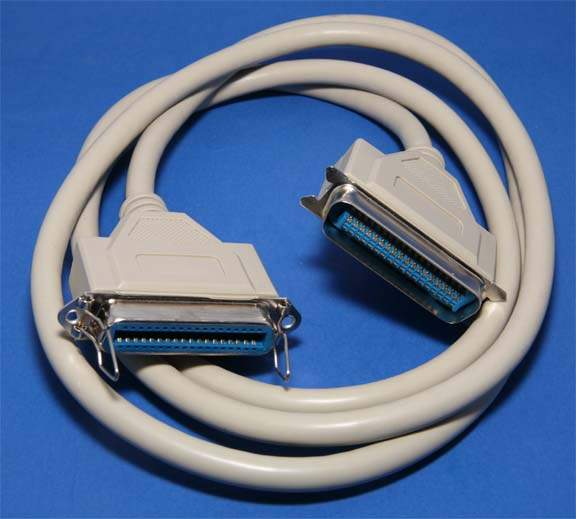 Extend your parallel connection with our high performance Centronics 36 pin male to female cable.
This cable is used to extend the Length of a Centronics Printer Cable.
Sometimes it is used to relocate the CN36 interface connector off the Printer.
Premium - 36 Conductor Cable.
Straight Thru Wiring.
Wired 1-1,2-2,3-3,....,35-35,36-36
Used Sometimes on Motion Control Systems, Pyro Technic Displays.
Competitors Parts:
CablesUnlimited PCM-1350-06
Cables2Go 02677