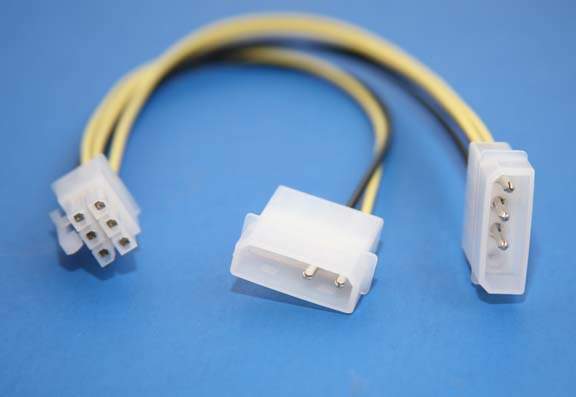 6-Pin adapter cable for PCI-E converts two drive connectors to 6 pin PCI Express power connector.
This allows you to use the use of the Model 4-Pin Power Cable to Drive the Card with the 6-Pin Connectors.
PCI-Express video cards, such as those Made by Radeon and Nvidia, require the use of a new 6-Pin connector to power the onboard video processor directly from the system's power supply.
Premium 8 inches long on each cable from 6 pin connector for Video Card to Dual Molex 4-Pin Connectors for Power Supply.
Similar to:
C2G: 35522