25FT DB25 25-Pin Male-Female M/F Parallel Serial Extension Cable DB25M DB25F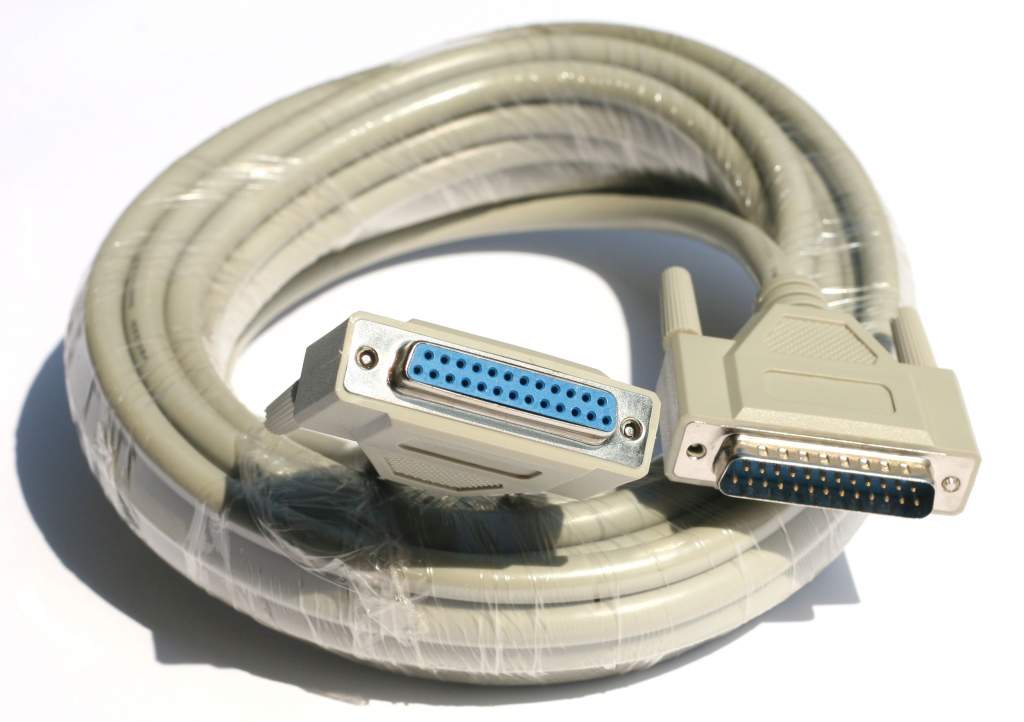 25 FT. Cable Male-DB25 to Female-DB25 Cable.
Premium Cable with DB25 Connectors on ends. Cable is fully molded Even the Connectors.
Some Uses:
Connecting a external serial modem to a 25 wire connector on the back of the computer.
Extend printer cables.
Used to connect up serial devices to switch boxes.
Wired Straight Thru Pin 1-1 2-2 .... 24-24 25-25.