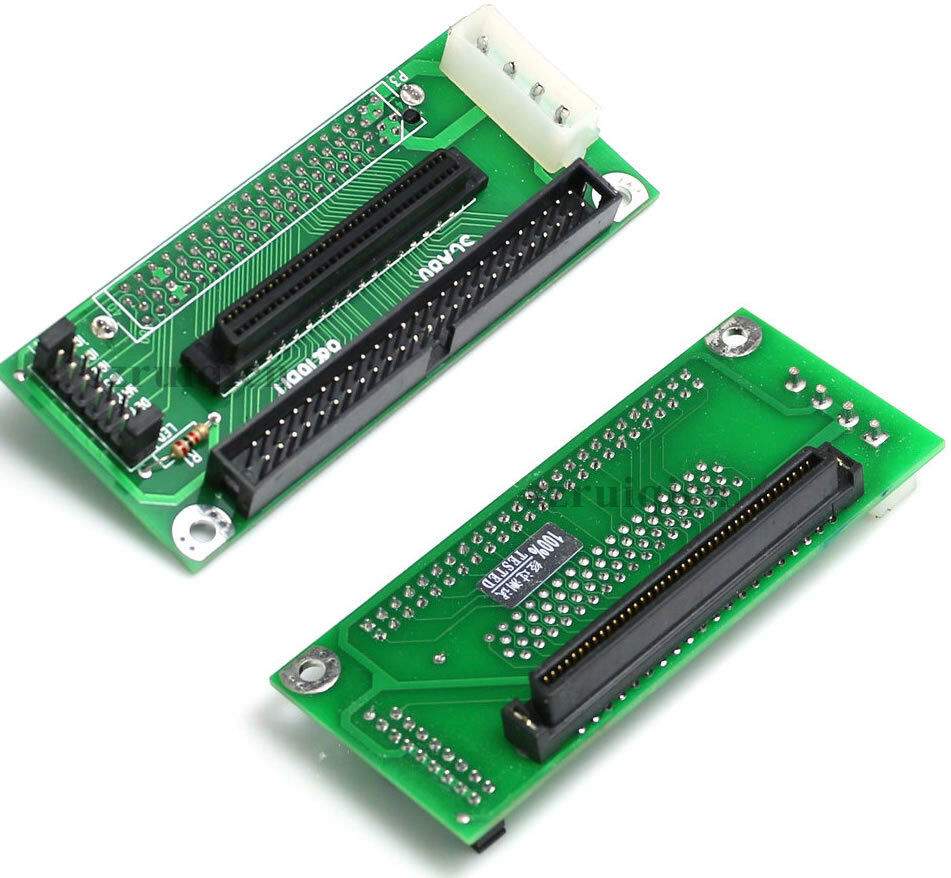 Hard Drive Adapter for SCA - 80 style drives. This connector allows use of lots of high end drives is Regular PC systems. Has Both Ribbon cable Connectors SCSI IDC 50 and Ultra Wide Connectors.
These Operate in
40MB Sec Transfer Mode and Slower
Additional information on board documentation.
Jumpers on board
ID0,ID1,ID2,ID3,mtp,dly,syn,led
Guide to above Jumpers
To set drive ID
No Jumpers=0
Jumper ID0=1
Jumper ID1=2
Jumper ID0 and ID1 = 3
Jumper ID2=4
etc....
MTP= MOTOR ON POWER UP
DLY= DELAY
SYN= SYNCHRONOUS
LED= LED ACTIVITY LIGHT