Power Adapter IEC 60320 C5 to IEC 60320 C14 Plug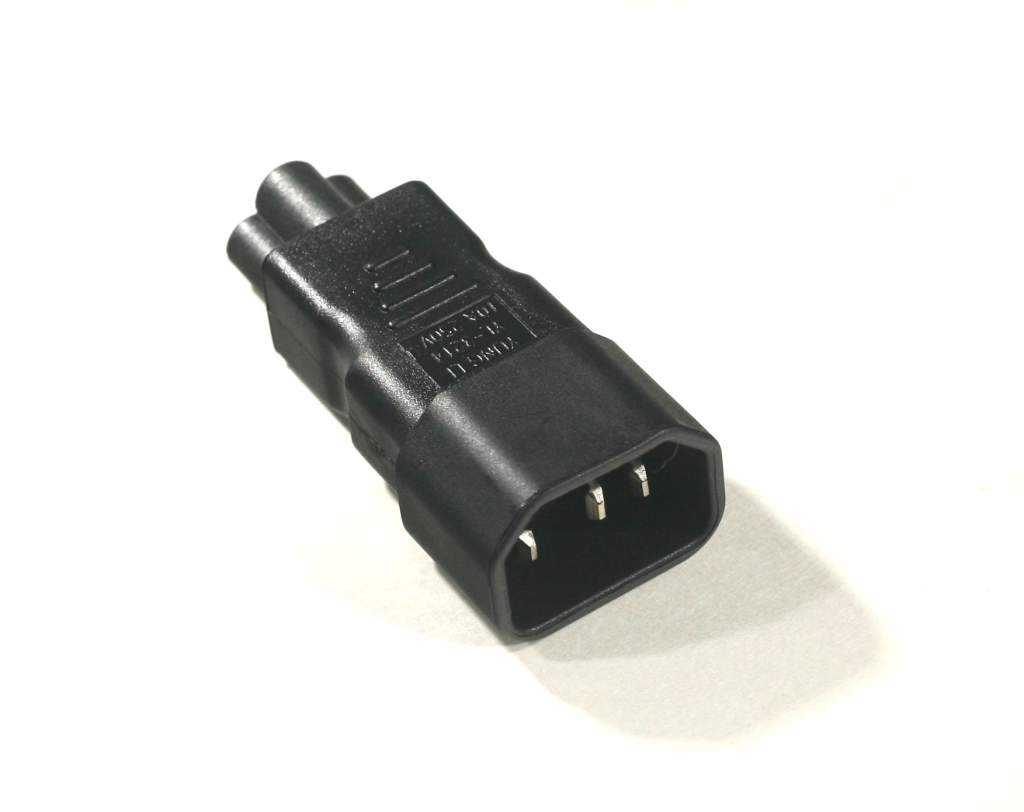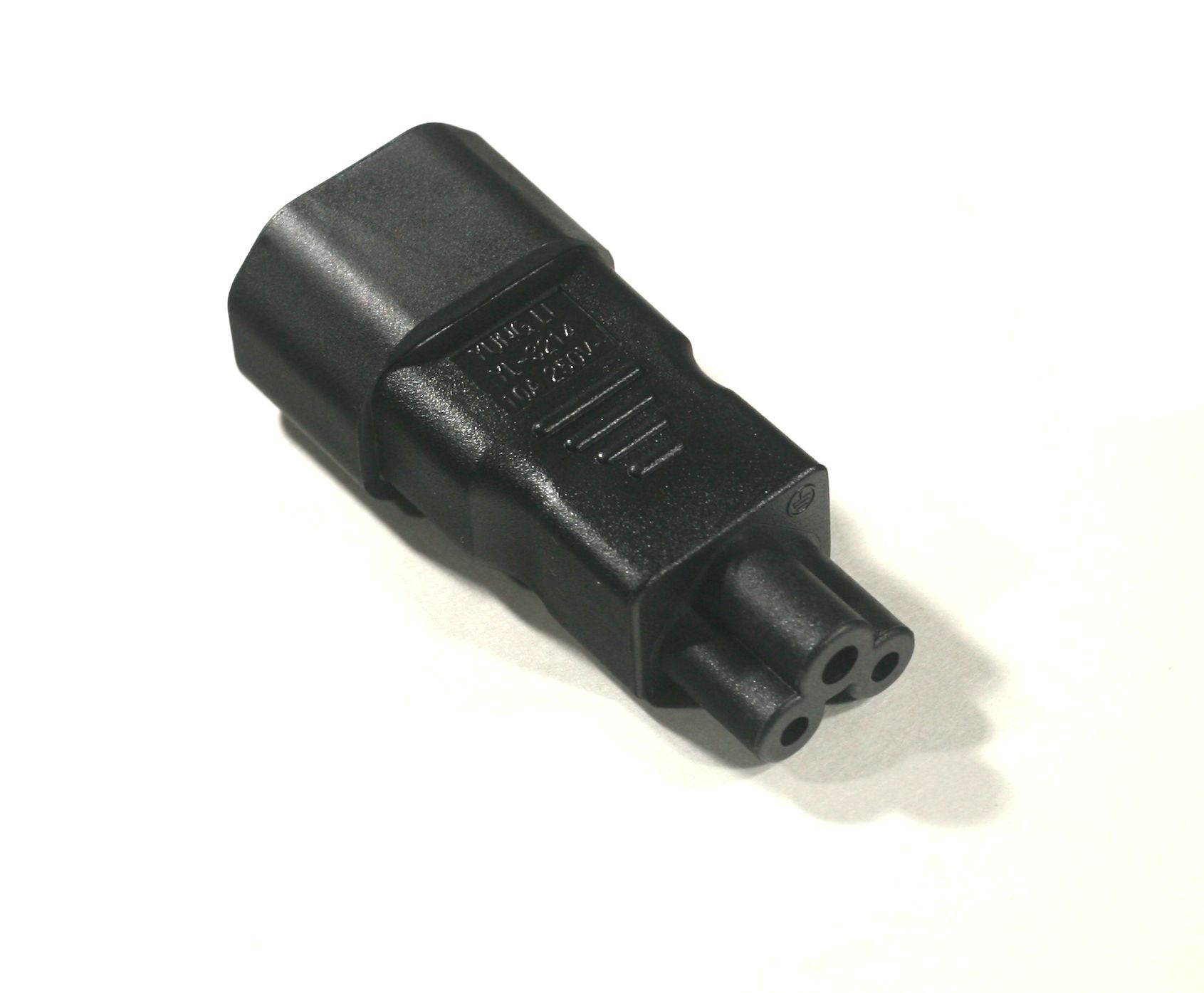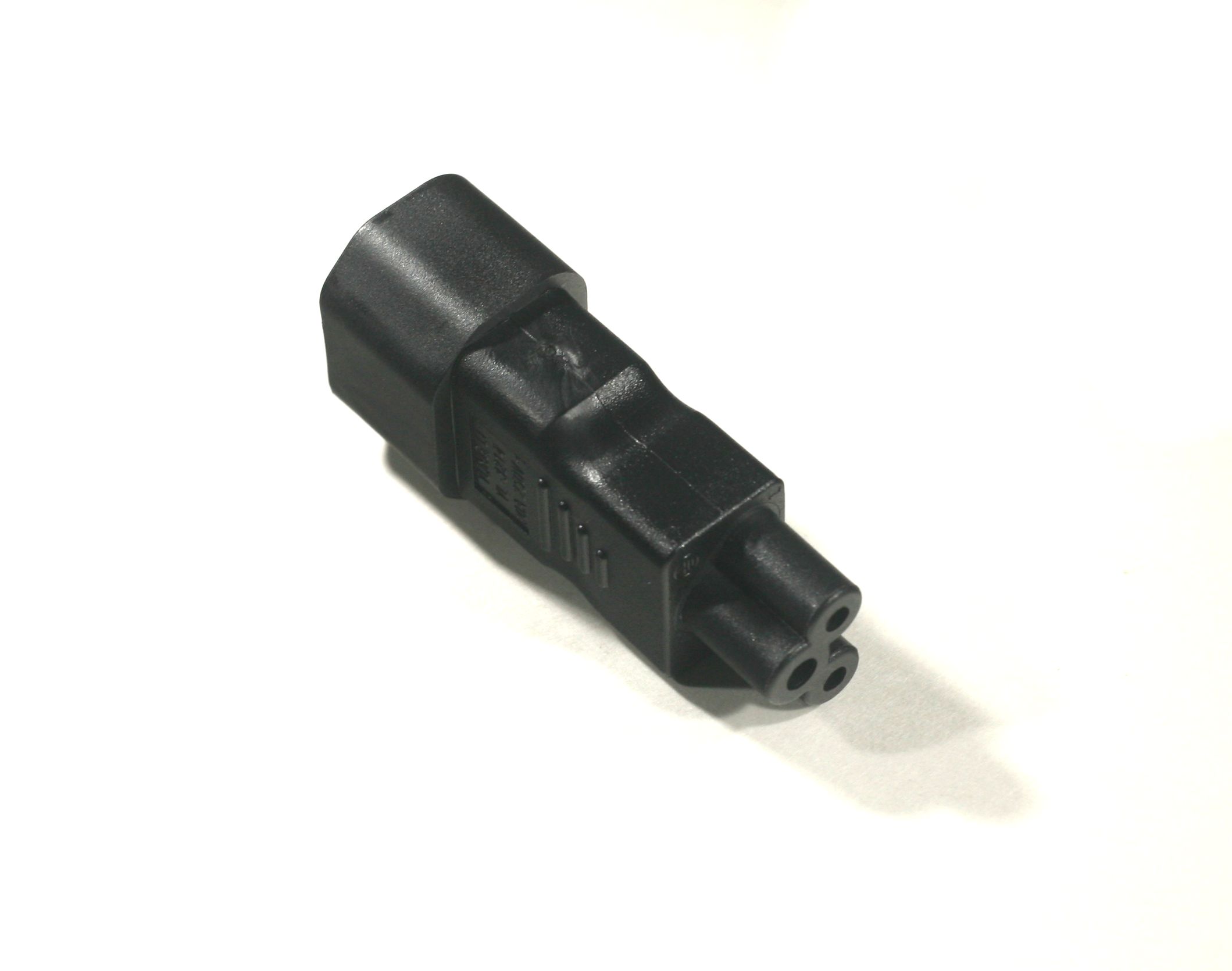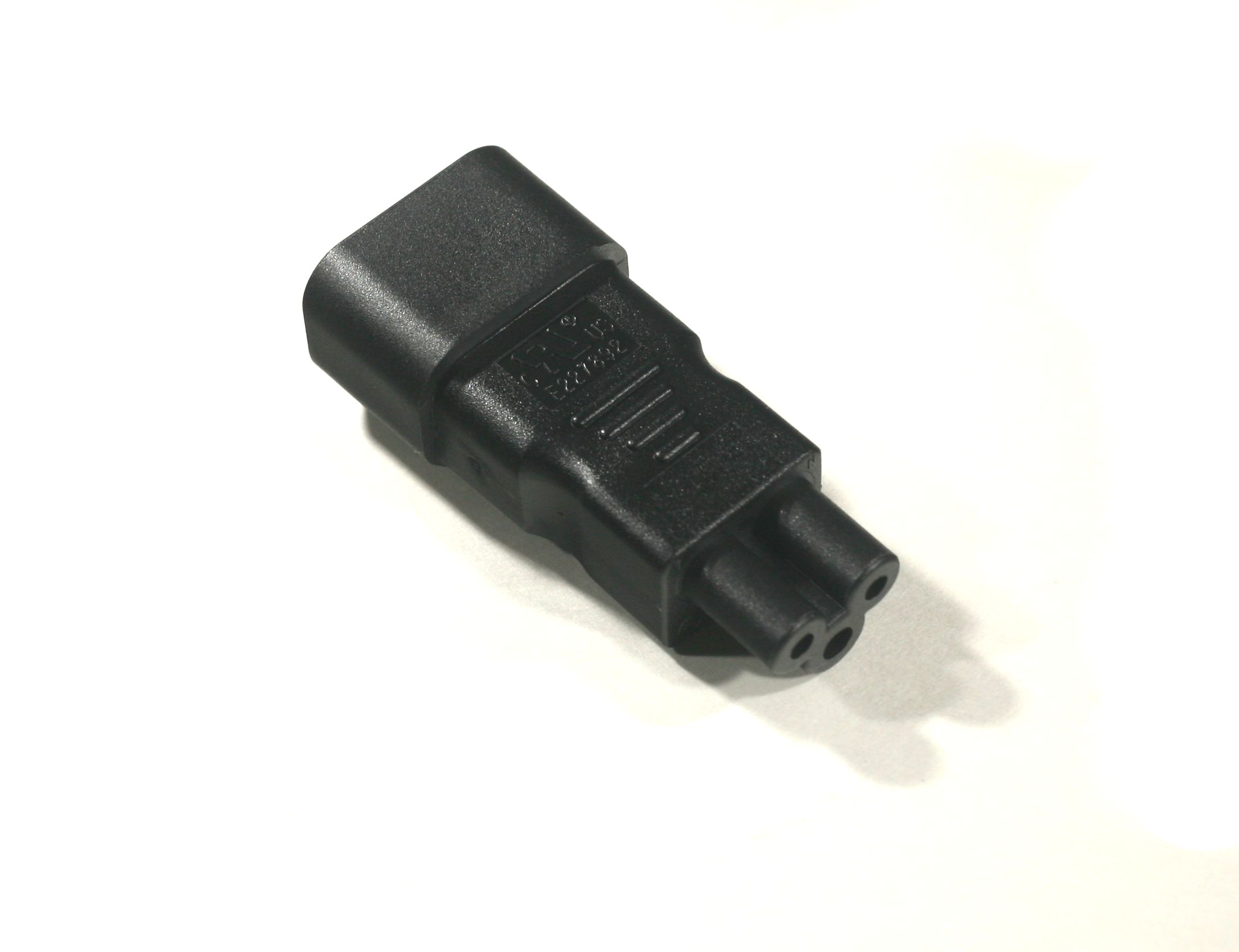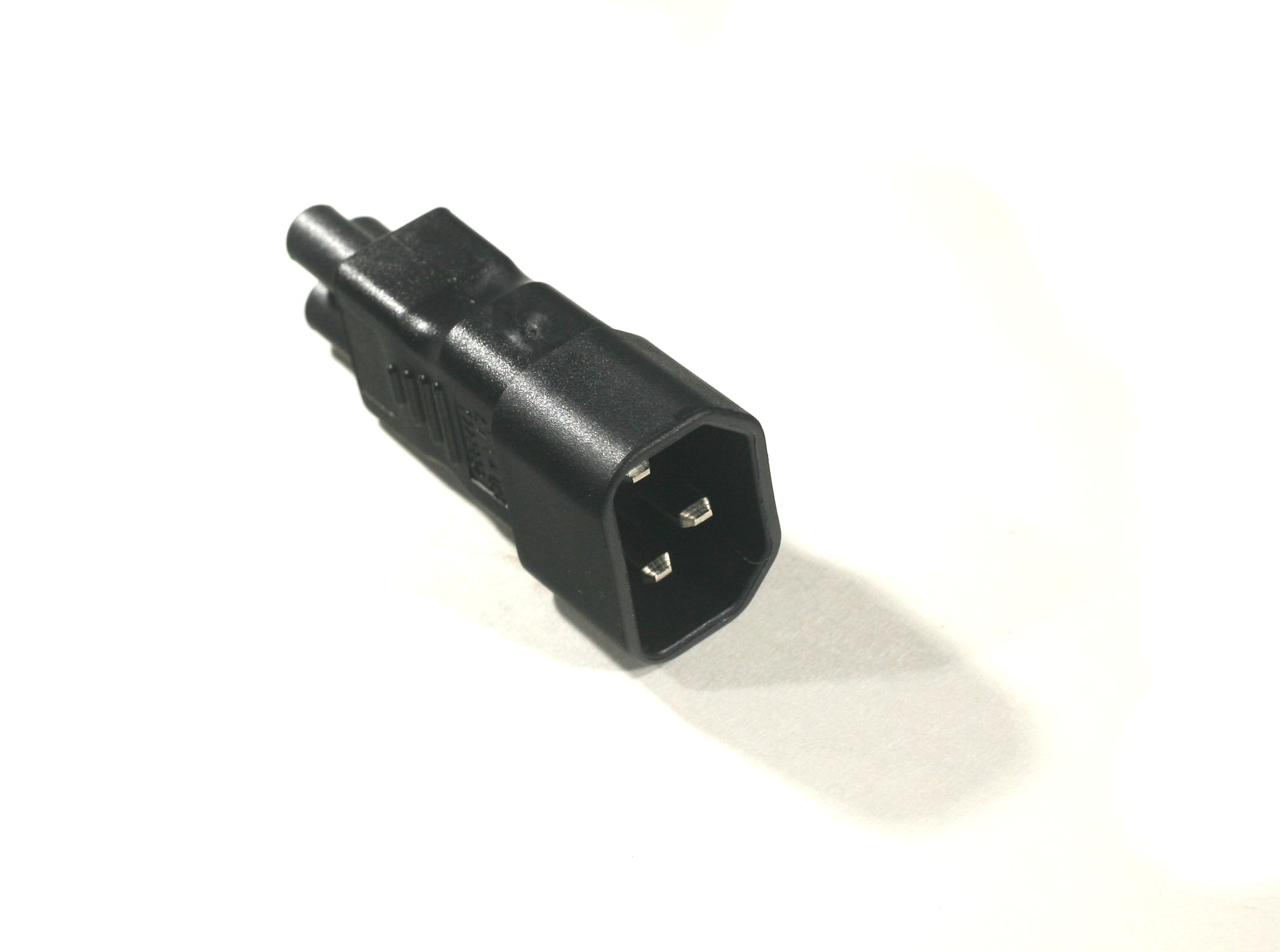 IEC C14 to IEC C5 Plug Adapter
Adapt your C13 power cord to C5 plug
IEC 320 Adapter 3 Poles Socket C14 to Cloverleaf Plug Micky C5 Straight Extension Power Adapter
Features:
Rated up to 10A 125VAC, or 2.5A 250VAC
Insulation Resistance: 100 M ohms
Dielectric Voltage: 2000 V/sec.
Rugged molded construction
UL/CUL Approved
RoHS Compliant
Category: Convert from IEC 60320 C5 Receptacle
Standard: IEC 60320-C5 to IEC 60320-C14
IEC 60320-C5 receptacle to IEC 60320-C14 Plug Adapter.
Note: DOES NOT PERFORM any VOLTAGE CONVERSION.
Similar to:
Manufacturer: Arndt YL-3214
Certifications: