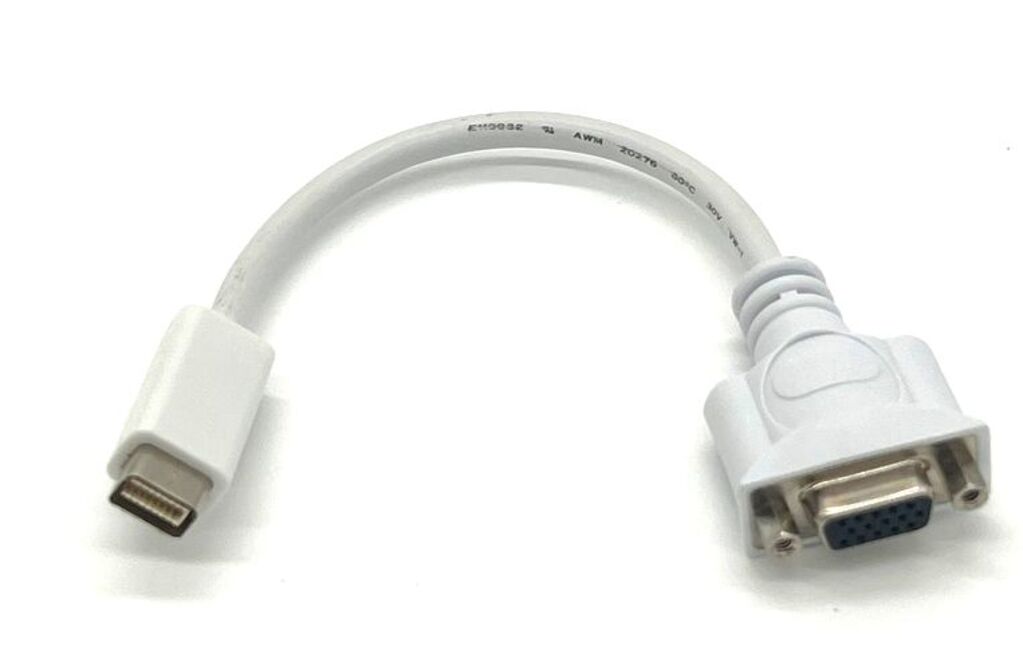 Mini-DVI to VGA Adapter
Let you connect a VGA Device to the Mini-DVI Port on your Systems.
This compatible Apple connector is Used on Mac Computers with a Mini DVI Connector.
Supports Single Link Digitial Video.
Connectors:
Connector 1 - Mini-DVI Male
Connector 2 - VGA Female
Maximum Resolution 1920x1200 / 1080p
Additional information:
Mini-DVI Wikipedia
Other Manufactures of Similiar Item.
Apple Part Number M9320G/A
Some Models that Might or Might not have a Mini-DVI Connector on them.
iMac (Intel Core Duo)
MacBook
12-inch PowerBook G4