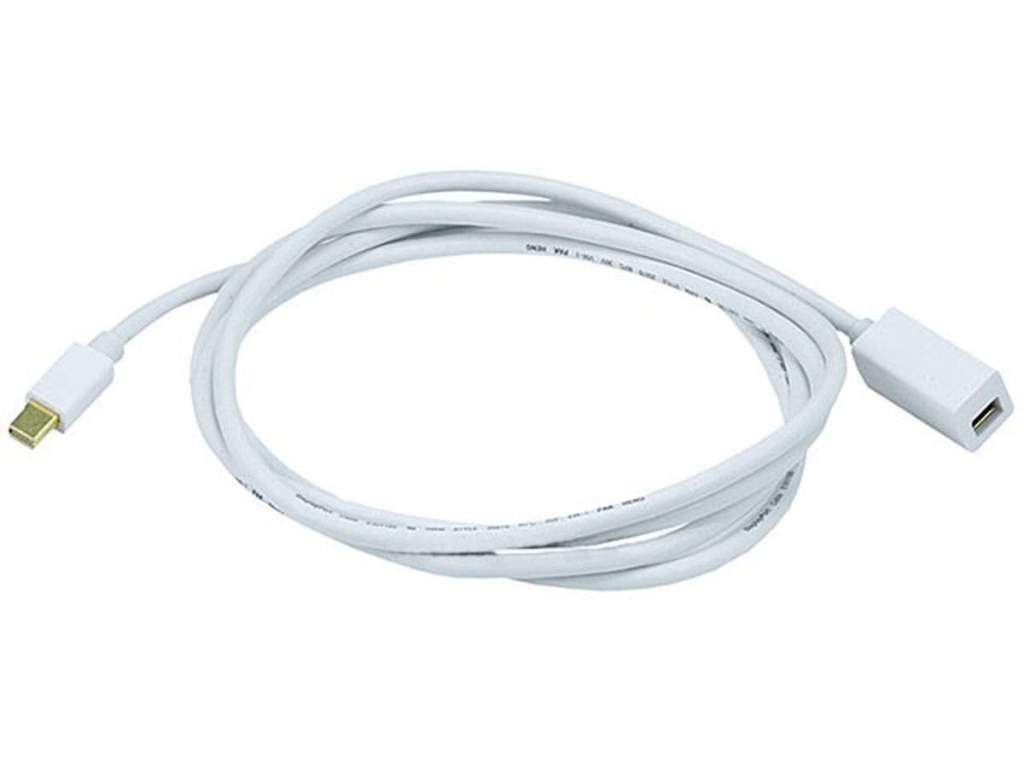 Mini DisplayPort Extension 6ft ~ 2 Meters
The 24-inch Apple Cinema Display has a very short cable for connection to laptop computers, but not long enough for proper connection to Mac Pro desktop computers. This extension cable solves the problem. The Mini DisplayPort is used in newer revisions of the MacBook, MacBook Air, MacBook Pro, iMac, Mac Mini, and Mac Pro computers to connect to the 24-inch Apple Cinema Display.
This DisplayPort Extension Cable allows your current cable to reach the monitor at a longer distance.
Features:
Compatibile MacBook, MacBook Pro, MacBook Air with a Mini DisplayPort