DisplayPort Male to VGA HD15 Female Adapter Converter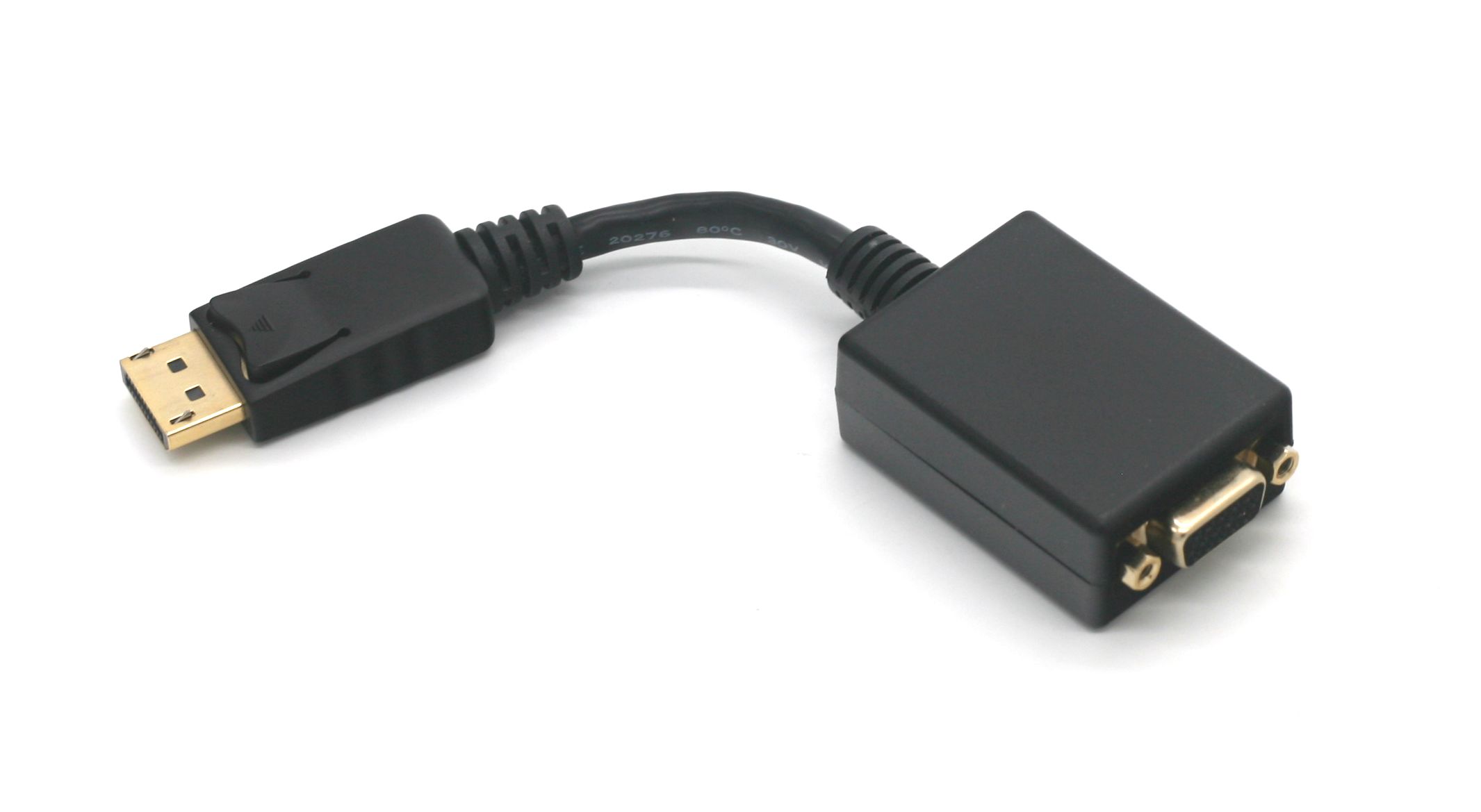 DisplayPort to VGA Cable Adapter
This adapter supports resolutions up to 1920x1200 allowing you to take full advantage of a VGA capability
Simple to use, small form factor converter makes DisplayPort backwards compatible with your VGA display
No installation software or drivers required providing a simple plug and play solution
4 inch cable offers added flexibility in tight spots
Used alot on Dell and HP Computers.
DisplayPort to VGA Adapter Converter.
Features:
This DisplayPort to VGA converter has many features that enable it to perform in a superior manner. Among those features you will find:
1. Display resolution up to:
1920x1200(WUXGA-R), 60Hz, 8bpc: 154MHz
1920x1080P, 60Hz, 10bpc: 144MHz
2. DisplayPort ver1.1:
DP two lanes or DP one lane
3. RGB analog video(VGA port) output:
Configured for 700mV voltage swing
4. Automatic sink detection and stand by mode
5. Spread spectrum (de-spreading) for EMI reduction
6. EDID Pre-fetch (VGA EDID Conversion)
7. Sink detection based on DDC return
8. Measured power: Active 1.4W, Standby 100mW
9. Power supply: +3.3V (Form DP)
For BIOS Bootup Set EFI or UEFI.
EFI-UEFI
Compatible Competitors:
StarTech DP2VGA2 Display Port to VGA Video Adapter Converter
Accell UltraAV B101B-003B Display Port with VGA Active Adapter