HDMI A to HDMI 1.4 Type-C Mini Premium Cable 2M 6FT Certified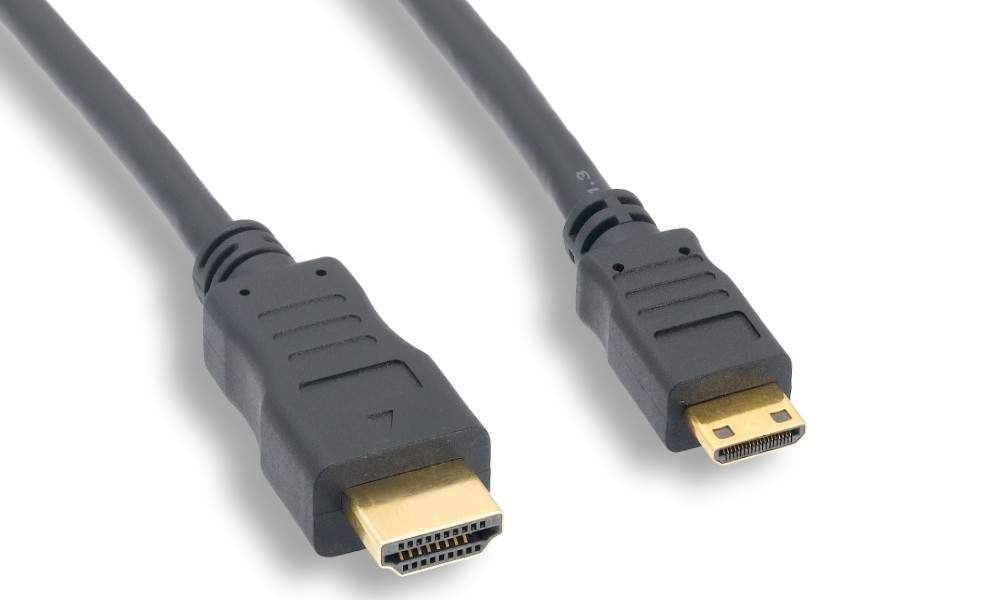 HDMI Type-A to HDMI Type-C Mini cable 1.3b, 6 FT / 2 M, Black / Gold


Connect your portable DVs, Cameras, Game Consoles to your HDTV with a true HD connection!
* A premium quality HDMI- HDMI mini cable suitable for use with camcorders
* Features gold plated connectors, strain relief and Mylar foil shielding
* Cable constructed using the high quality material for best contact connection between HDMI equipments.
* Fully HDCP compliant to provide highest level of signal quality.
* Fully compatible with HDMI 1.3b specification
* A superb cable with excellent audio-visual transfer properties that deliver signal without compromising purity and balance.
* Features:
o Gold-plated connectors for highest signal transfer rate and resistance in corrosion.
o Large gauge PVC jacket provides maximum shielding against wear and tear and extreme temperatures
o Reinforced quad-layer braided shielding and Mylar-foil shielding provides utmost protection against RF and EM interference
o Molded strain-relief design lessens plug/socket pressure
o Designed to meet all HDMI standards
o Supports 480i, 480p, 720p, 1080i, 1080p, 1440p resolution
* Color: Black / Gold
* Length: 2 M / 6.56 FT
* Suggested Applications:
HDTVs, HD DVs, Cameras, Game Consoles with HDMI and HDMI Type C Mini Connectors
Certifications: