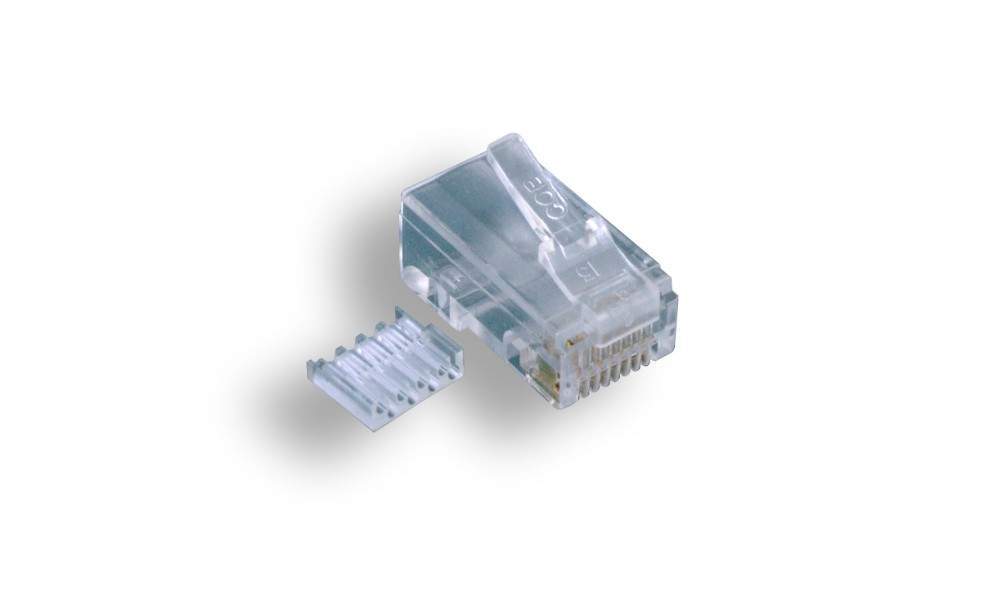 CAT6 MODULAR PLUG FOR STRANDED WIRE 100PCS/BAG WITH LOAD BAR
Compatible with round stranded Cat6 Ethernet cables.
It is perfect for building custom length network cables.
Two-piece design with a wire-loading bar allows the cable to be quickly locked into the position for easy installation.
All relevant materials are complied with RoHS directive.
Connector : RJ-45 Plug with Load Bar
Conductor : 8P8C
Cable Type : Cat. 6 Stranded Cable
Color : Clear
Crimp on Jack for Category-6 Cable Stranded version.
2-Part Connector
For Stranded Cable.
50 Micron Gold Plated Contacts.
These are Premium Quality.
Also Called RJ-45 Connector.