COVID-19 - We are Considered and Essential Business so our warehouses will Remain Open.
Sales and Support Personnel are working from home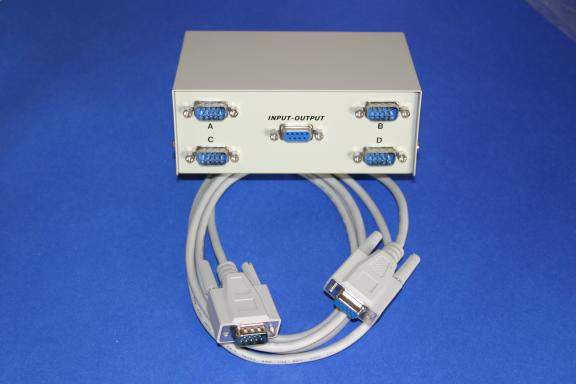 4 serial port Switch. Includes a 6' cable needed to switch one serial for four serial style devices.
Can be used in Either Direction might Require Additional Cables.
Includes:
1 DB-9 ABCD Switch with 4 Male DB9 Ports and 1 Female DB9 Port
1 6FT CABLE DB-9 F-M
Uses include: switching between four mouse devices, switching between four serial devices.