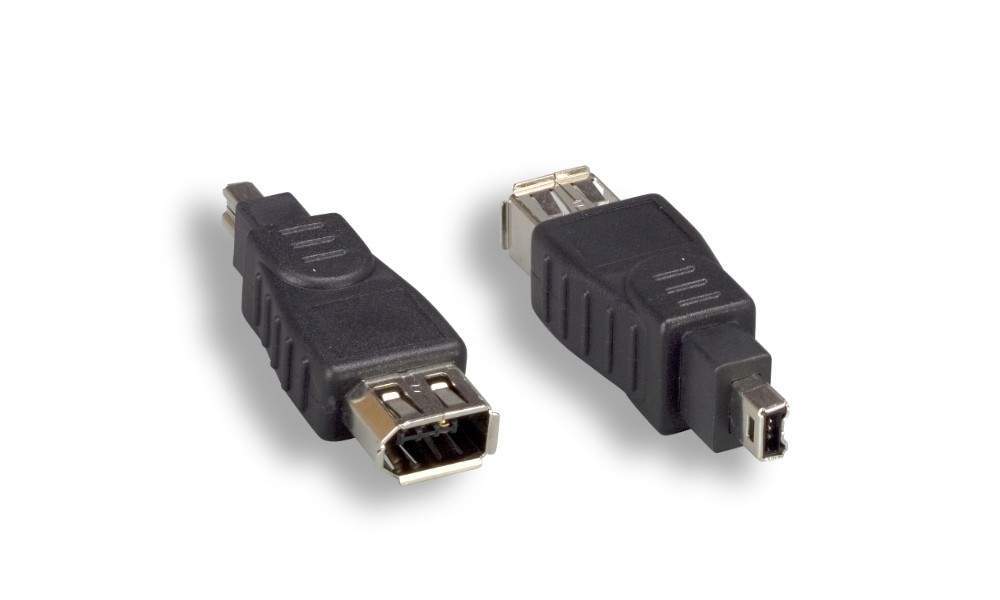 Firewire Adapter 6Pin to 4pin
Firewire Adapter with 6 Pin Female Connector.
And a 4 Pin Male Connector.
Fire Wire 6P-Female 4P-Male.
Works for Apple Ilink and Sony Firewire and all other 1394a Specifications.
Premium Quality Molded Adapter with Gold plated contacts.
Similiar to StarTech Part# FIRE46MF
Used to connect Many Ilink Style 4pin Camcorders to 6pin Cable.