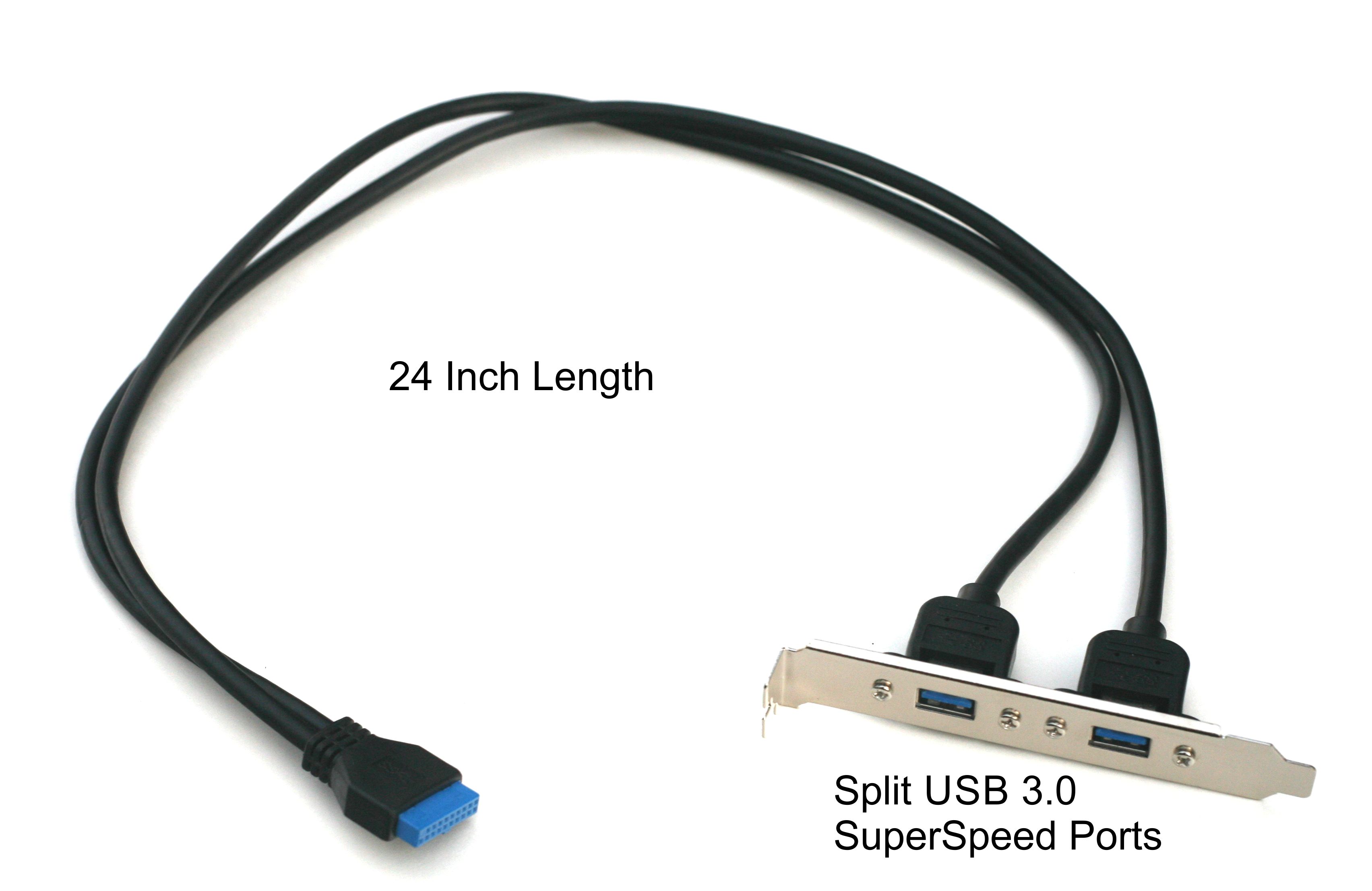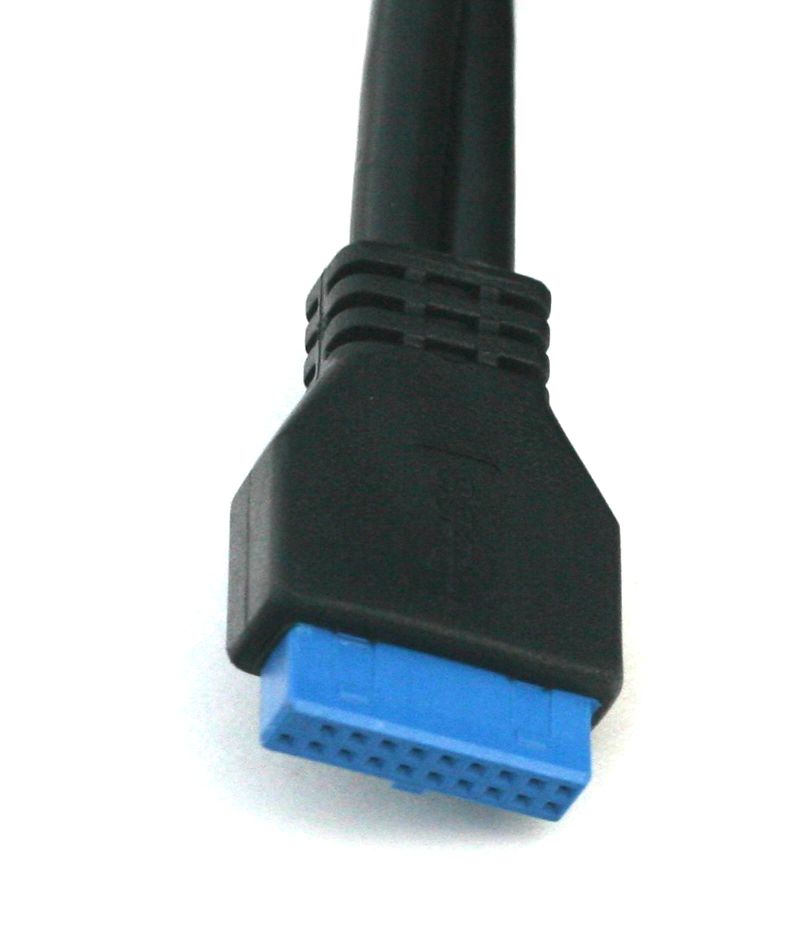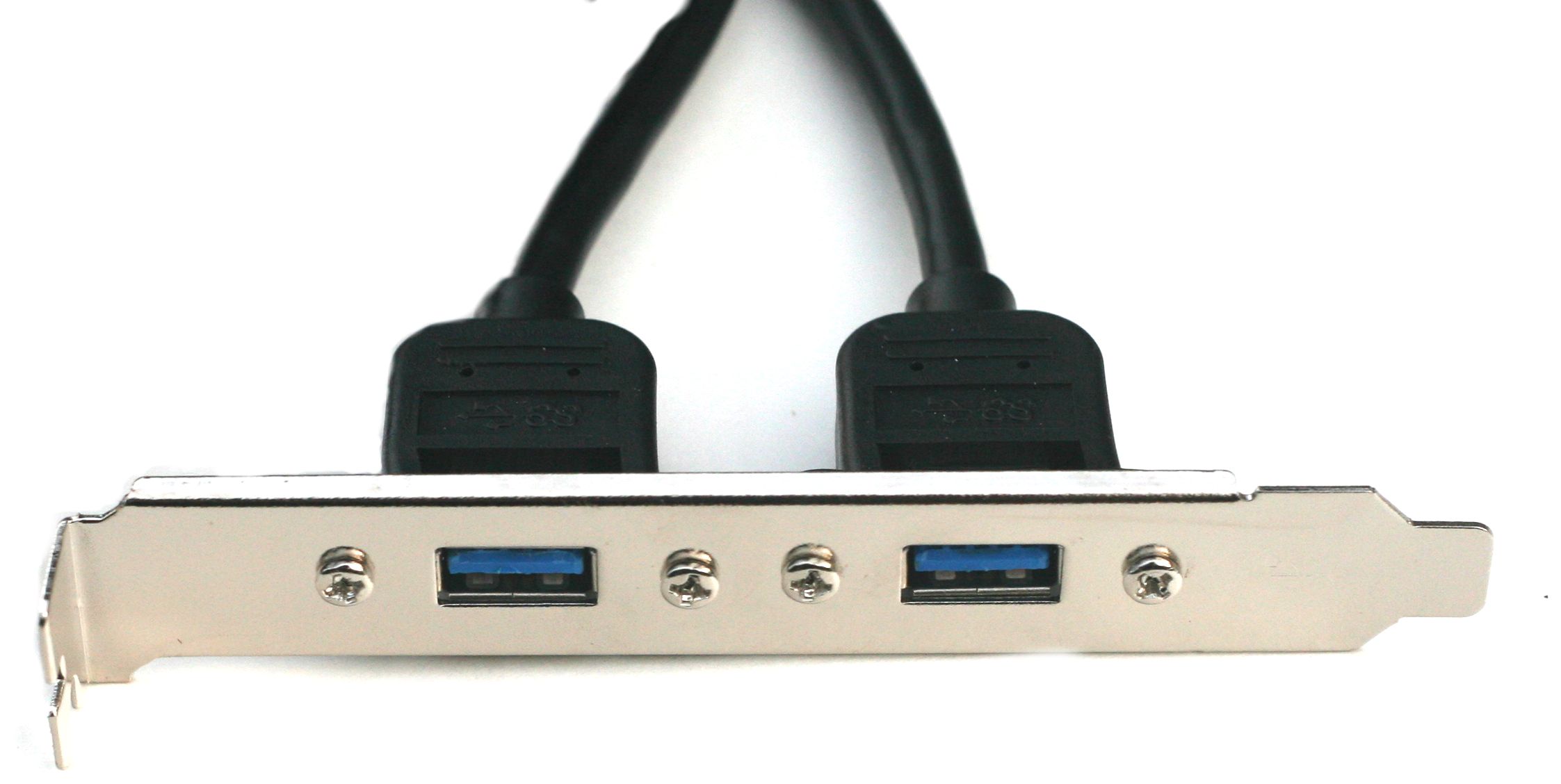 USB 3.0 Dual Port on Bracket
Split Port Allows Easy Installation in Current Panels.
Connect MainBoard USB to Panel Mount.
Include 20pin Motherboard Header.
Includes Standard USB Metal Bracket Dual.
Nice Long 24 Inch Leader Cable.
Great for Larger Cases and Panel Mount Applications.
Great for OEM System Applications on USB 3.0 Main Boards.
Designed and Made by PCCables.com Inc. USA
Similar to Other Brands:
StarTech - USB3SPNLAFHD
BioStar - CABLEUSB30
ASUS - 14G000516101
PIMFG - U320F-4AF-20
Kingwin - KW-PCI2USB3